BOXING ATHENAS
2012 Aubervilliers + La Courneuve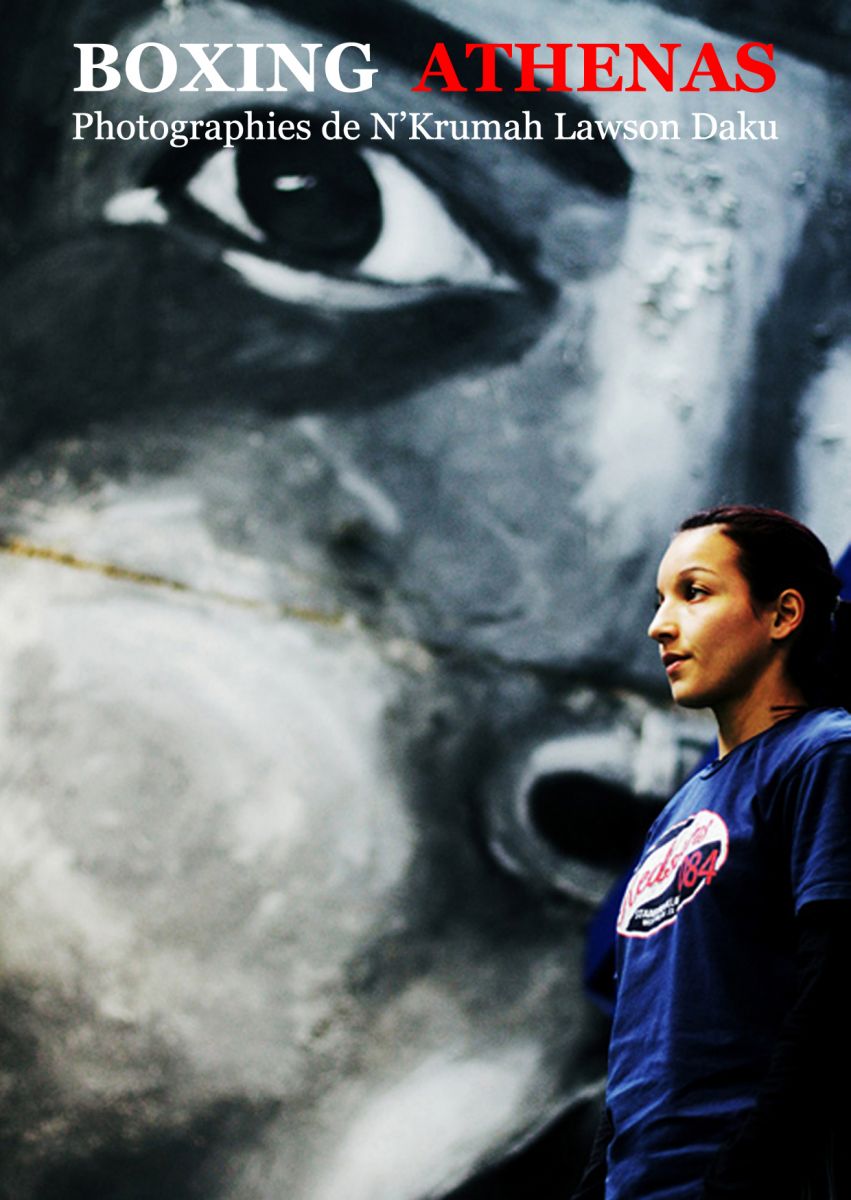 Ξ "On the ring, nothing is given for free.
You will have to conquer what you want : work and persist.
And if needed, you will have to come back. Once, twice… Always.
Women invest more of themselves than we do. »
Saïd Bennajem, coach and trainer of the Boxing Beats Aubervilliers.

Combat sports have strong social and gender identities.
In boxing, elders are tutelary figures : the elder is the one who knows, who teaches, who protects and transmits.
Those who are dedicating their lives to women boxing are training the next generations of competitors and champions. They are helping our societies to accept difference and equality. Bringing us new icons.
Refusing the narrow social space women are supposed to stay in, the women you will see are engaged in life: they fight for themselves and for the others.
Constantly between tradition and modernity, these boxing ladies are building their own path to History.
In July 2012, women boxing will officially become an Olympic sport and some of the women pictured will contest for the first Olympic titles in History.
Athena was the goddess of wisdom, of war and the guardian of the City.

Ξ The exhibitions - with the partnership of the cities of the Plaione Commune media libraries :
Exhibitions will be displayed in the media libraries and City Halls of the cities of Aubervilliers & La Courneuve, our partners.
Médiathèque de Saint John Perse à St-Denis :
- from September 11th to October 27th at the media library St-John Perse, Aubervilliers
- from January 25th to March 8th at the media library St-John Perse, Aubervilliers
2 rue Édouard Poisson, 93300 Aubervilliers
- from March 10th to March 31st, at Sport Hall Béatrice Hess, La Courneuve
43 avenue du Général Leclerc, 93120 La Courneuve
- from April 3rd avril au 28 avril, City Hall of La Courneuve
Avenue Gabriel Péri, 93120 La Courneuve
Ξ Boxing Athenas : the book
Dedicated to the Boxing Beats Aubervilliers, this 90 pages artbook will be released in march 2012.
The J.L. Lagardère Fondation has supported and made possible this editorial project. I deeply thank the whole team eho has been closely involved.
The edition is carried by Yves Chatap / Vus d'Afrique in a self-edition process.